Infrastrucure
THE CAMPUS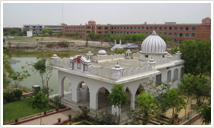 The College is located at IIRM Rural campus, Phagi. It is on the way to the pilgrimage centre, Diggi Malpura. It is well connected by road through a State Highway.
The College is spread over 50 acres of lush green open land. The sprawling campus comprise of Academic & Administrative blocks, Hostel, shopping complex and the vast playgrounds with facilites like Cricket, Badminton, Basketball, Skating, Swimming, Horse riding and the Golf. Being away from the city life the campus has calm and peaceful atmosphere appropriate for learning and assimilation.
CLASS ROOMS
STC has centrally air cooled class rooms having more than 60 seating capacity. All classroom and Conference halls are equipped with modern teaching aids and provided with comfort and conducive environment for learning and assimilation.
LABORATORIES
The College has a well qualified faculty where teaching is not restricted to classroom lectures only, but due importance is given to practicals; hence labs and visits to other hospitals are made inherent component of the syllabus. The College has well equipped laboratories such as:
Nutrition Lab
Fundamentals of Nursing Lab
Anatomy & Physiology Lab
Community Lab
MCH Lab
Microbiology & Biochemistry Lab
Computer Lab
Audio-visual Lab
LIBRARY
The College has a well designed library and reading room. It provides the latest and Up to date reference and course books for B.Sc. (N.). A large number of National and international journals, newspapers and magazines are also being subscribed. The entire library is computerized and has a good collection of video tapes, CD-ROMS. Audio & Video cassettes, LCD projector and OHP which are utilized by the teachers for teaching the students.
COMPUTER LAB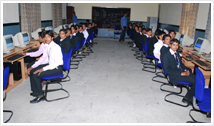 The College has a well equipped computer lab with the latest hardware. It has 24 hours internet facility and the whole campus is Wi-fi enabled. The e-journals are subscribed through the Knowledge portals like J-gate and Signus.
HOSTEL FACILITY
Separate furnished air cooled hostels for boys and girls are available in the campus. The canteen is located near the hostel and provides hygienic food. Security is ensured round the clock. Students are expected to strictly abide by the rules & regulations of the hostel.
TRANSPORT FACILITY
The college is having its own fleet of buses and ensures mobility of staff and students. This ensures a comfortable journey to places of practical training and other visits organized for the students.
CLINICAL TRAINING
At STCN, practical training is given maximum weightage and so the teachings are designed to be more practical oriented. In addition to the college Hospital the students are made to visit hospitals having specialty and super specialty facilities so that the students are specialty to have a good exposure and knowledge about health care.
SPORTS
The sports lovers would find the campus heavenly for it has facilities for a number of sports activities. All the students are encouraged to participate and excel in the sports at state and National levels. Adventure activities like Rock climbing, trekking, racing, paragliding, Swimming, Fencing, wall climbing valley crossing and Horse Riding are provided.